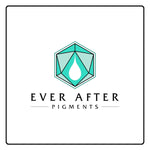 Taya Stuart
Ever After Pigments FAQ
US Made - Worldwide Certified - Vegan - Organic
What is the difference between tattoo ink and our pigments?
Our pigment is based on a high-quality, body tattoo ink formula, which was then adapted for cosmetic application to be the safest on thin and sensitive skin susceptible to migration, as well as scared or radiated areas.  
What are the ingredients?
The pigment CI (Color Index) numbers are listed on each bottle and found per each item description on their corresponding website page on everafterpigments.com.  The remaining ingredient of deionized water is also included on the MSDS, also found in the main menu on the everafterpigments.com.  
Is it permanent or semi-permanent?
Generally, any pigment implanted into healthy skin will permanently remain. Ever After considers any tattoo procedure to be permanent, regardless of variable fading.
How long do healed result last?
Our product is developed to last as long as possible. Longevity varies depending on technique (manual vs. machine), area of implementation (lips vs. brows, etc.), aftercare, client genetics, lifestyle, and long-term maintenance. Our pigments have produced results that last anywhere from 1 year (manual implementation and light tones) to 10+ years (machine implementation, area, and more saturated tones).
What is lightfastness?
Lightfastness is defined as a property of a colorant such as a dye or pigment that describes how resistant to fading it is when exposed to light. For more information, check out this Wikipedia page on Lightfastness.
Can Ever After Pigments be removed?
Yes, however, we do recommend going to a highly experience removal technician that will be able to determine the best method for removal for the given procedure, location and pigment used.
What is the shelf life?
3 years from manufacture date and 12 months from the date of opening. 
Are they safe for new artists to use?
Since our line does not necessarily require mixing, diluting, or modifying in any other manner; it is easy to use for a novice while allowing unlimited variations for a more experienced artist/technician. It is crucial to become familiar with color theory, the pigments one is using and the best technique for that brand. As an example, proper use and application of carbon-based colors will ensure no migration takes place. This does call for proper training.
Is Ever After pre-modified?
Our Brow Set can be used with or without additional modification and is perfect as is for beginners or experienced artists that may choose to create their own mixes in catering to their unique customers needs.  
Is there a way to dilute the pigments?
Essence is Ever After's dilution solution. As Essence is a primary ingredient of Ever After, it will never compromise the pigment or its chemical composition. It allows for smoother gradient transitions via the ability to change the viscosity and opacity thereby achieving the infinite shades and blends that clients desire. It can be used separately by dipping into, or can be directly mixed with a pigment in a onetime use, disposable ink cap.  
As an added benefit, Essence prevents pigments from evaporation while keeping them at their optimum state regardless of climate conditions. During long procedures, a drop of Essence will reconstitute the natural formation of a dry film that can form on top of pigment.
For more information on how to achieve specific dilution amounts, check out the Drawdowns Visual Guide information page also found in the main menu or within each pigment's webpage. 
**Source - Ever After Pigments Help Centre
https://www.everafterpigments.com/pages/faq